Professional Services
Download Forms
Related links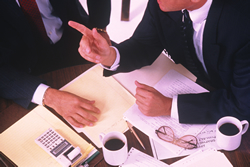 About Billy Shek (CPA)
About Billy Shek & Co. (CPA Practising)
Billy N.T. Shek, CPA (Practising), CTA
BAS (Hons), AICPA, HKICPA, TIHK
Mr. Shek is a Certified Public Accountant- Practising and the founder of the Firm. He acquired his Bachelor of Administrative Studies Degree (Honours -major in Accounting) from York University, Canada. After return from Canada in 1994, he had worked in accounting firms in Hong Kong to provide professional auditing, taxation, accounting and related services to a wide range of small and medium enterprises (SMEs). With over 25 years of experience Mr. Shek is committed to provide quality and reliable service. Mr. Shek is a member of the American Institute of Certified Public Accountants (AICPA), the Hong Kong Institute of Certified Public Accountants (HKICPA) and The Taxation Institute of Hong Kong (TIHK). He also is a Certified Tax Advisor.
Welcome!
We hope you will find some useful information on company formation, secretarial services, accounting, auditing and taxation here on this website.
Our mission
is to provide our clients with professional audit, tax, accounting, company secretarial and business advisory services in an efficient, effective and confidential manner while maintaining the highest standards of business ethics.
Our firm
is a fast-expanding CPA firm with professional accountants and experienced staffs. At present, services provided by us include company secretarial, accounting, audit and taxation. The advantage of our firm is a team of professional steeped in the corporate culture that emphasizes lasting relationship with our clients and delivery of professional services with a sense of urgency and consciousness of quality as expected by our clients. We would emphasize that in addition to the core services mentioned above, we provide consultancy and advisory services to our clients. These advisory services include company restructuring, debt restructuring, tax planning, company daily operating, mergers and acquisitions.
Contact Us
Tel: (852) 8103 8815
Fax: (852) 8147 1866
E-mail: info@shek-cpa.com
Website: www.shek-cpa.com